Even though the weather may be warming up, the mornings are still chilly, so that's where I reach for a lightweight scarf or cowl.  This Spring Water Lily Cowl is absolutely perfect for that, with the lacy stitch pattern and lightweight yarn!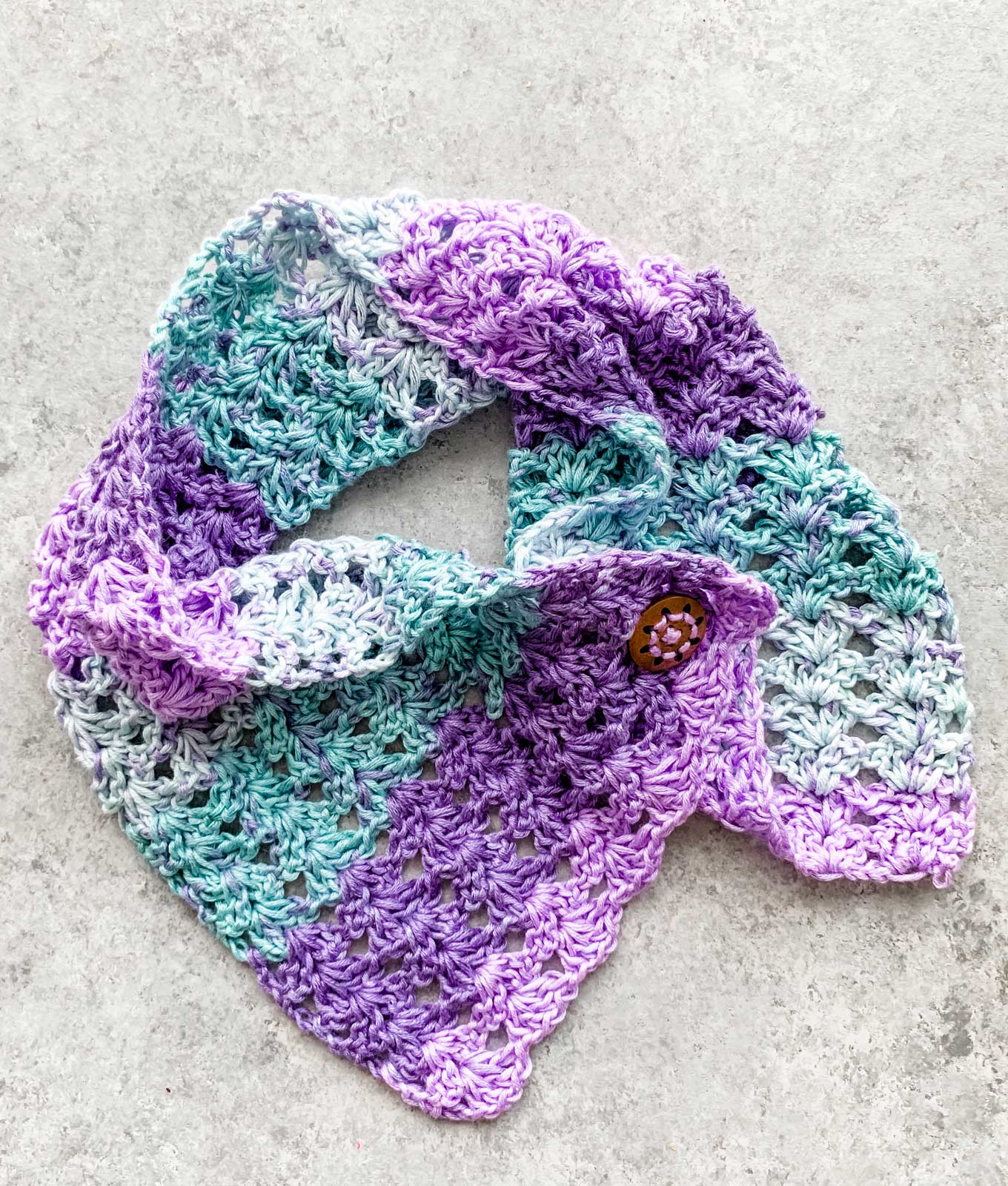 This cowl is perfect for beginners, since it's a simple 1 row repeat once you get to row 2.  It's also crocheted flat, and with no sewing other than the button.
Grab your supplies and let's get started!
You'll need:
Yarn: 200-225 yards lightweight #2 or #3 yarn (I used Premier Garden in the Water Lily color way).  Premier Garden is technically classified as a #3 weight yarn, but I feel it's more on the #2 weight side.
Hook: 4mm crochet hook
Button: 1 inch wood button
Scissors
Yarn needle
ABBREVIATIONS:
ch: Chain
dc: Double Crochet
fan: dc, ch 1, dc, ch 1, dc, ch 1, dc   all made in the same chain or stitch
INSTRUCTIONS:
Ch 33
Row 1:
In the 6th ch from the hook, (dc, ch 1) three times, then 1 dc in the same ch. *skip 3 ch, (dc, ch 1) 3 times in the next ch, 1 dc in the same ch*. Repeat from * across the row to last 3 ch, skip 2 ch, 1 dc in last ch.
Row 2:
Ch 3 and turn your work. Skip the first 2 dc and work a new fan into the center of the fan from previous row.  *(dc, ch 1) three times in next ch space, dc in same ch space, skip to center of next fan.  Repeat from * to center of last fan, skip the rest of the last fan (dc, ch 1, dc), and dc in the turning ch space.
Rows 3+:
Repeat Row 2 until cowl reaches desired length.  My finished cowl was 24 inches long.
FINISHED SIZE:
Approximately 8 inches wide and 23-24 inches long.
TO FINISH:
With a matching piece of yarn and a yarn needle, sew button to bottom left corner (the starting edge – you'll be able to tell the starting edge from the finishing edge because the starting edge is flat and the finishing edge is scalloped) of cowl. Weave in ends using a yarn needle. I didn't block my finished piece, but if you want to, I would suggest a light spray blocking.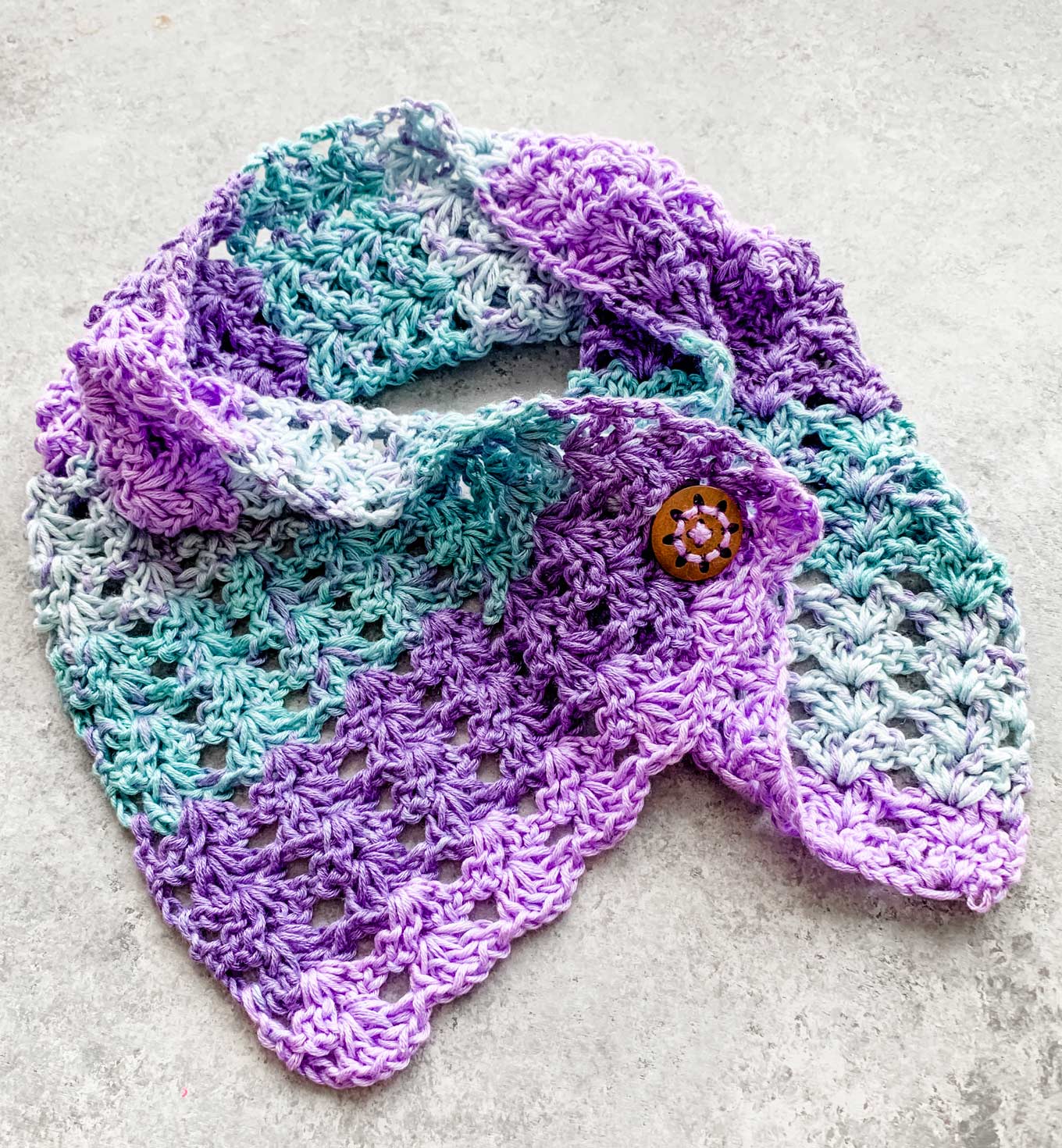 Pattern is from Happily Hooked Magazine via Jennifer from Fiber Flux!